Villa on Verona is a historic Italianate style villa built in 1860. The estate has been newly decorated and furnished, creating an elegant and cozy atmosphere. This destination will immerse you in the rich history of previous owners (see below) as well as Marshall's many other historic sites.
The Villa boasts five guest rooms themed after cities in Italy. Each room has its own private bath, Smart TV, goose down comforters, luxury linens, mini Keurig's, bathrobes and toiletries.
Our West grounds feature the gazebo, fountain, trellis, newly remodeled pool house with restrooms and large swimming pool with lounging furniture. Enjoy sitting on the patio while you sip your favorite drink and relaxing by the fire table.
Our East grounds feature the tennis court/pickle-ball court, 1/2 court basketball, fountain, and screened-in side porch with swing and rocking chairs.
We hope you will consider visiting our historical spacious home!
This beautiful and elegant Italian Villa, was built 1858- 1861 by Edward Butler (1814- 1881) merchant, banker and first treasurer of Calhoun County.
The land was previously owned by James Fenimore Cooper. He was an American writer of the first half of the 19th century. His historical romances draw a picture of frontier and American Indian life in the early American days which created a unique form of American literature. He wrote "Last of the Mohican's" among many others.
W.D. Boyce (1860- 1929), purchased the house and sixty acres as a summer home in 1894. William D. Boyce, a Chicago publisher, founded the Boy Scouts of America. Boyce first became acquainted with the scouting movement while in London in 1909. He lost his way in the midst of heavy fog, and was rescued by a Boy Scout who took him to the address he was seeking. Offering the young boy a tip, he was told that Boy Scouts do not accept money for doing a good deed. Impressed by his organization, Boyce returned home with pamphlets, badges and a uniform. He incorporated Boy Scouts of America, now Scouting/USA, on February 8, 1910.
We're Virginia and Mason Novess, Owners and Operators of Villa on Verona Boutique Hotel and Distinctive Event Destination.
We got married, had a baby, had a dream and were presented with an opportunity. Our mindset shifted from "someday" to "why not now?" We are proud to now help people celebrate special occasions, and create memories here at the Villa.  
We hope you enjoy Marshall's charm, history, small town feel, amazing energy and friendly people.  I'm happy to provide recommendations on the historic attractions, recreation, shopping, or dining options that provide a wonderful experience.
Bocelli Room
Bocelli Room (music room) – This room is located off the front entry and features a beautiful Hazelton Brothers Piano and Fender Guitar. Entertain or be entertained as you sit by the fireplace sipping your favorite drink.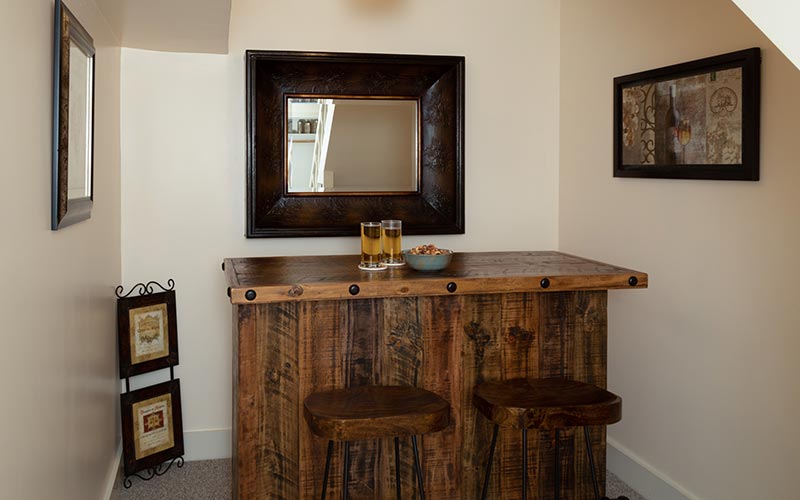 Basement Bar & Sitting Room
Fun small bar area and old world gentlemen's room wrapped in one. To top it off it's located under the stairs in the basement.
Enjoy your favorite cocktail, beer, wine or virgin beverage while watching TV, playing a game or darts!
Dining Room
Inviting and warm dining room, lovely and romantic with small tables to accommodate dining for two or join together for a farm table experience as a group or family.
Seasonal Outdoor Spaces
An expansive front porch with tables to enjoy charcuterie and your favorite drink, or sitting peacefully and enjoying some time outdoors.
Screened Side Porch with a porch swing and rocking chairs.
Seasonal yard games; tennis and pickleball courts.
A patio which overlooks the grounds and pool with comfortable chairs and fire table.
Seasonal Pool
Enjoy relaxing in our beautiful seasonal pool, surrounded by a brick patio and ample comfortable seating. The pool's saltwater system cares for your skin and hair with less chemicals than a traditional chlorine system.