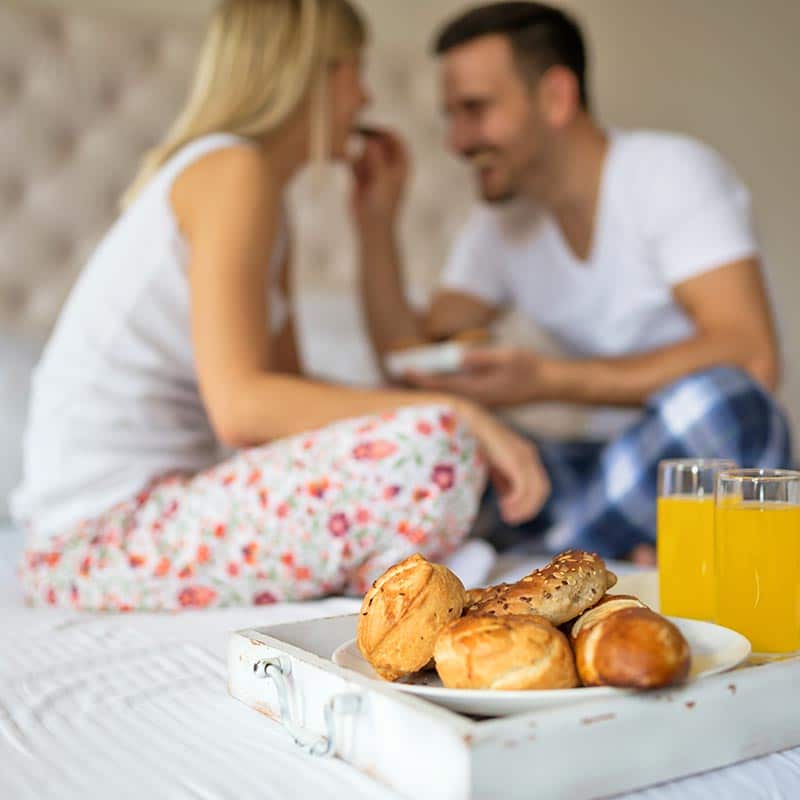 As the stunning vibrancy of fall foliage gradually disappears into the stark lines of winter, do you find yourself longing for a cozy hideaway? This winter is a wonderful time to plan a romantic getaway, especially when you find someplace as charming and cozy as our Bed and Breakfast in Michigan.  Whether you want to get outside and explore the quaint town of Marshall, or would rather spend your days by the fire, there's no better place to plan your romantic one-on-one time than our luxury Bed and Breakfast in Michigan.
The town of Marshall, just outside of Battle Creek Michigan, is known for its historic character and romantic ambiance. It's a magical place, and one that certainly needs to be experienced to be believed. With so much charm and character, and plenty of things to keep you busy, you'll soon discover why this town is such a popular place for romantic getaways.  Treat yourself to something special, and book your room at our romantic Bed and Breakfast in Michigan.
Our Bed and Breakfast in Michigan is the Perfect Retreat
When it comes to romantic getaways in Michigan, you'll be hard-pressed to find anything that compares to our romantic, luxurious retreat.  We're situated in a historic Italianate style villa that was built-in 1860, which in its own right just exudes romance. With expansive grounds and gardens surrounding the villa, this truly is a retreat worth experiencing.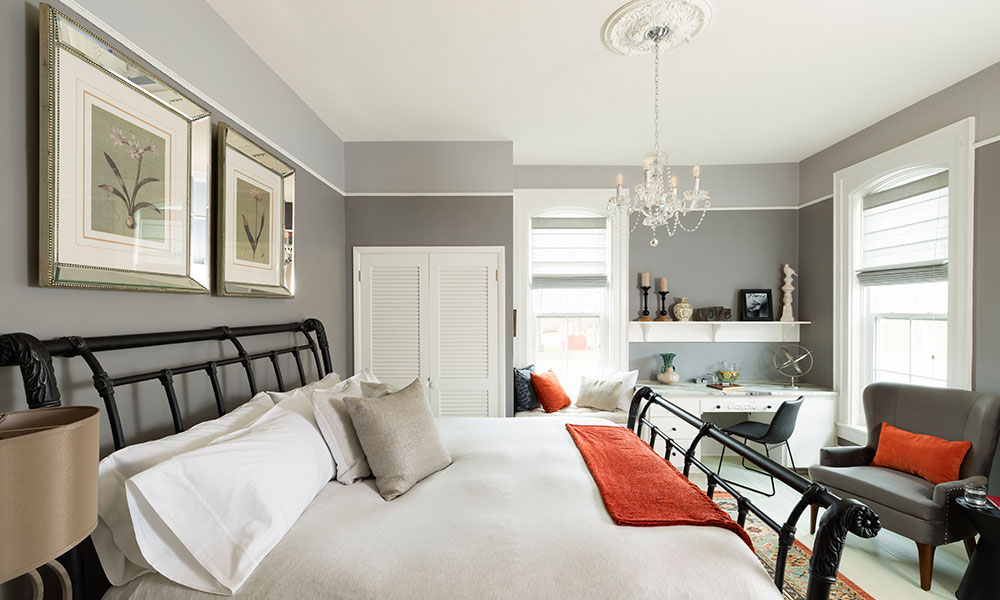 The romantic ambiance of our Villa stems not just from our location in a quaint and historic town, but from our dedication to the guest experience once you're here.  We offer 5 stately and luxuriously appointed guest rooms, along with updated decor throughout. The amenities at our Bed and Breakfast in Michigan are plentiful, too. Each room features a private bath, premium goose down comforters, plenty of pillows, luxury linens, plush robes, and toiletries, among other things. Some rooms also have fireplaces, which are the perfect touch for those romantic getaways this winter.  
But beyond just being a cozy and elegant place to stay, there are so many more things that work in concert to make our Bed and Breakfast in Michigan the romantic destination that it is. The elegance of our Villa is in perfect harmony with the historic charm of Marshall itself. It truly is our special treat to start your day off in this way, and it is something we take immense pride in!
Outside, we offer you the chance to take a restorative walk through our newly-created Divine Woods. Nature is sometimes the best remedy for all that ails us, and there's plenty of it here at our Bed and Breakfast in Michigan. We also offer a fun collection of lawn games that can be enjoyed when the weather is still nice enough, including tennis, pickleball, 1/2 court basketball, corn hole, bocce ball, and croquet sets.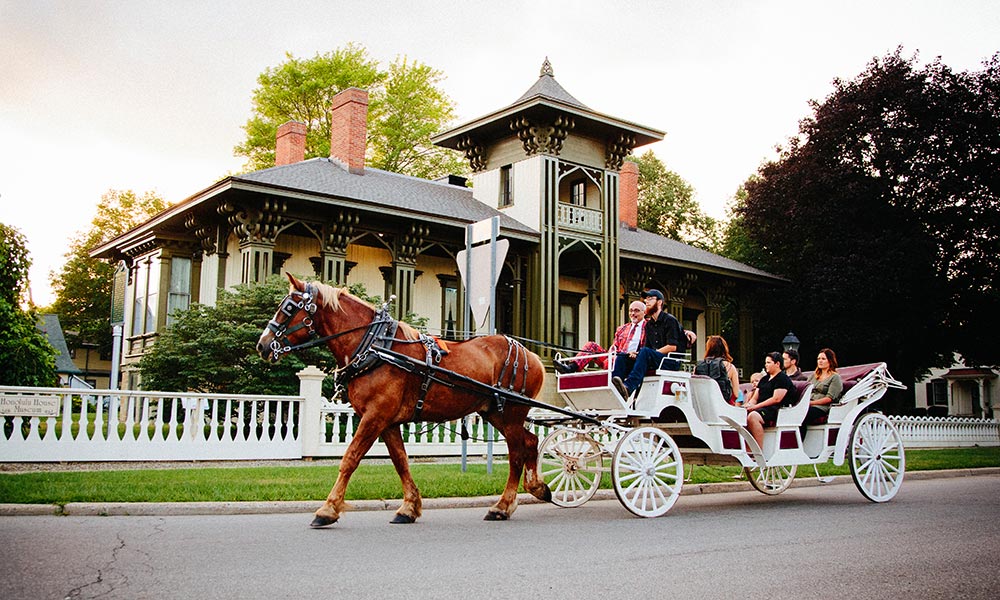 Things to do in Marshall This Winter
As you can see, romantic getaways are special when you spend them at our luxury Bed and Breakfast in Michigan. There are few reasons to leave the cozy confines of our Inn during your stay with us, but there is plenty waiting for you when you do.  After all, there are so many wonderful things to do in the charming town of Marshall.
Meander through the historic downtown of Marshall, Michigan, admiring the historic architecture and visiting landmarks* like The Honolulu House and the American Museum of Magic, which houses an umber of Houdini's artifacts.
Enjoy a delicious beer at Dark Horse Brewing, or perhaps a glass of wine at Rosé's Florist and Wine Tasting Room.
Go for a leisurely stroll along the Marshall Riverwalk.
Take a horse-drawn carriage ride through historic Marshall
Strike a pose and steal a kiss in front of the beautiful Brooks Memorial Fountain.
Enjoy a performance at the incredible Franke Center for the Arts, which is currently showcasing live music acts from Michigan.
Browse the Exhibits at the Eastend Studio & Gallery.
Browse the many charming shops of downtown Marshall, supporting local businesses along the way.  You can find some great holiday gifts here!
*Please check for closures before you travel, as the COVID-19 pandemic may affect what is open.
Whether you plan to spend most of your romantic getaway inside at our Bed and Breakfast in Michigan, or if you're ready to brave the elements and head outside, we make it easy for you to relax and enjoy the very best of winter in Marshall. Book your room at the exceedingly romantic Villa on Verona today!