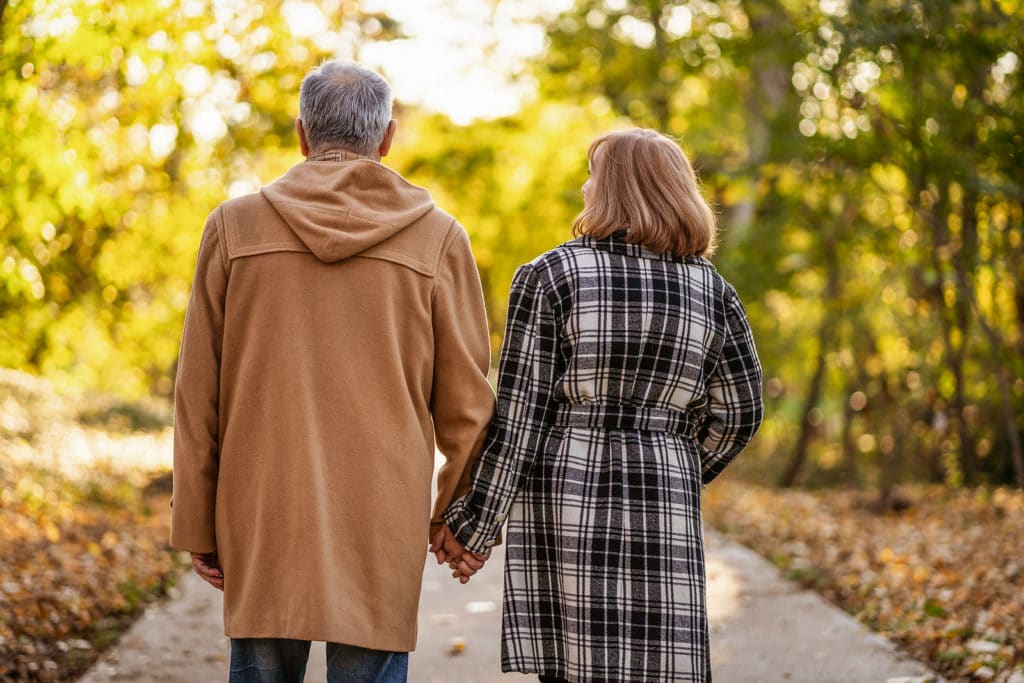 As we leave summer behind and head into the cool, crisp months of fall, we find ourselves looking forward to the annual display of fall colors here in Michigan. These vibrant displays of seasonal color mark the transition from what is traditionally our busy peak season to one that is markedly quieter. Fall is the perfect time to plan a little getaway.
So, this fall, give yourself the chance to enjoy the very best of Michigan fall colors, all while relaxing and enjoying a scenic change of pace.  There's nowhere better than our luxury Villa, which is located in the charming town of Marshall, Michigan. The colors don't last long, but they are spectacular while they're here. Book your room at our sensational Michigan Bed and Breakfast today!
Where to Find the Best Michigan Fall Colors
Though predicting the peak display of Michigan fall colors isn't an exact science, we do generally expect them to reach peak color in late September through mid-October.  Typically, the colors start in the north as the weather cools off, and spreads slowly south from there. If your getaway is flexible, you can watch the fall color report and time your trip accordingly. Just keep in mind that fall is a popular time to get away, especially to a charming and beautiful town like Marshall.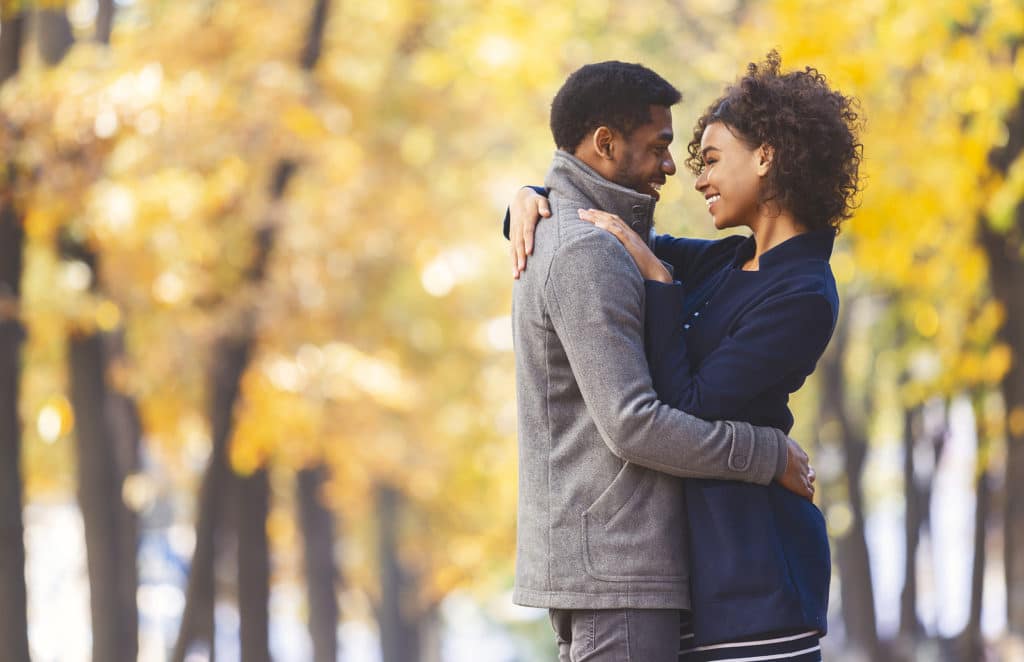 Marshall, Michigan is a pretty charming town to visit throughout the year, but it takes on a bit of extra seasonal charm in the fall. It's best known for its haunted carriage rides and events for adults and kids alike, along with haunted cemetery walks and so much more. At the heart of all of this fun, though, are the stunning Michigan fall colors.  To give you a little inspiration to come see it firsthand this fall, here are 10 of our favorite ways to enjoy Michigan fall colors with us this fall:
Marshall is part of a scenic 150-mile color tour loop outlined by the Pure Michigan (which also includes Battle Creek, Richland, Hickory Corners, Hastings, Grand Ledge, Lansing, Eaton Rapids, and Albion). The turn-by-turn route offers nearly 20 recommendations of scenic sites in the area worth a visit during the fall color tour season.
Stroll Marshall's Kalamazoo Riverwalk to enjoy the beauty and colors of the season while breathing in the crisp, fresh air of fall. There are five pedestrian bridges over the river, boat and canoe launches, as well as scenic overlook areas.
Take a self-guided stroll through picturesque Marshall, and its designated National Historic Landmark District, all the while soaking up the vibrant backdrop of Michigan fall colors.
Walk on a segment of the North Country Trail. The North Country National Scenic Trail is the longest in the National Trails System, stretching 4,600 miles across eight states from North Dakota to Vermont.
Head to the Brooks Nature Area, which is Marshall's largest park and features 188 acres of diverse habitat. The area is home to a wide variety of wildlife including waterfowl, many types of birds and mammals. Throughout the park, you'll enjoy seasonal colors in the fields, wetlands, and hardwood stands, some of which are over 300 years old.
Another great place to explore is Grevers' Nature Center, where you'll find over six miles of trails. It's beautiful when fall colors are on full display.
Don't miss your chance to take a photo at Brooks Memorial Fountain Park, which is the city's most picturesque park.  It's home to a beautiful fountain, which was built in 1930, and is a popular location for weddings and photos.  It's absolutely gorgeous in the fall.
Fall is still a delightful time to paddle down the Kalamazoo River, too, and offers a great new vantage point from which to enjoy the unfolding fall colors around you. We're happy to rent you a canoe or kayak while you're staying with us, too.
Wilder Creek Conservation Club offers 60 acres to explore, filled with wooden walks, trails, viewing platforms, and panoramic views that are beautiful in the fall. Make sure you also see the Wilder Creek Castle, which was built in the late 1930s.
You don't have to go far to enjoy Michigan fall colors – they're evident right here on our beautiful property.  Relax in our gardens or take a walk through our Divine Woods with our newly created trails.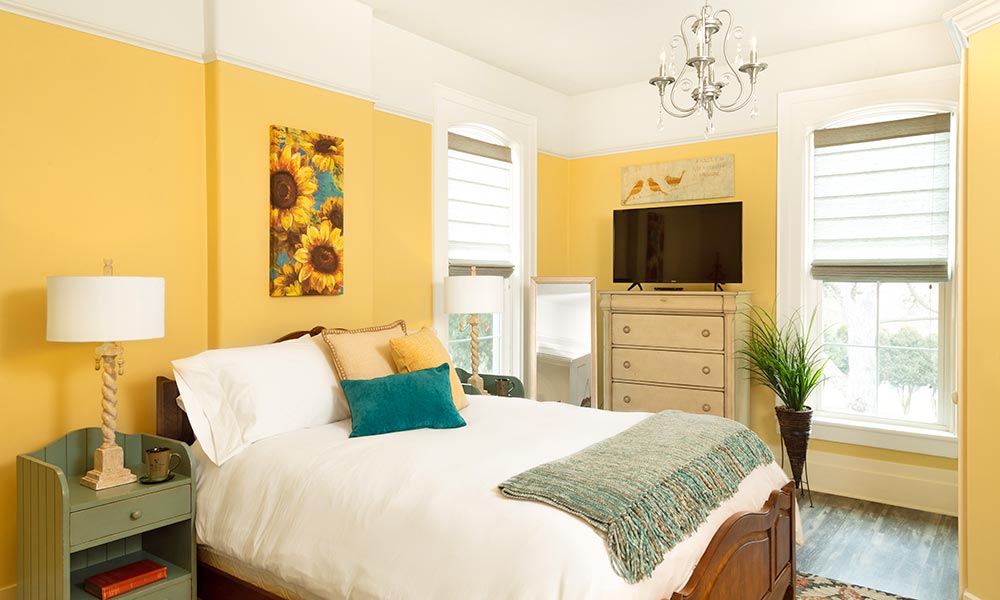 Relax and Unwind at our Michigan Bed and Breakfast
The fall colors in Michigan are not only undeniably beautiful, but the chill in the air also means it's a great time of year to curl up and get cozy in our romantic Bed and Breakfast.  With luxurious guest rooms, wonderful amenities, and exceptional service, there's nothing quite like a stay at the Villa on Verona. Escape to the charming town of Marshall, and enjoy the stunning fall colors with us this year!