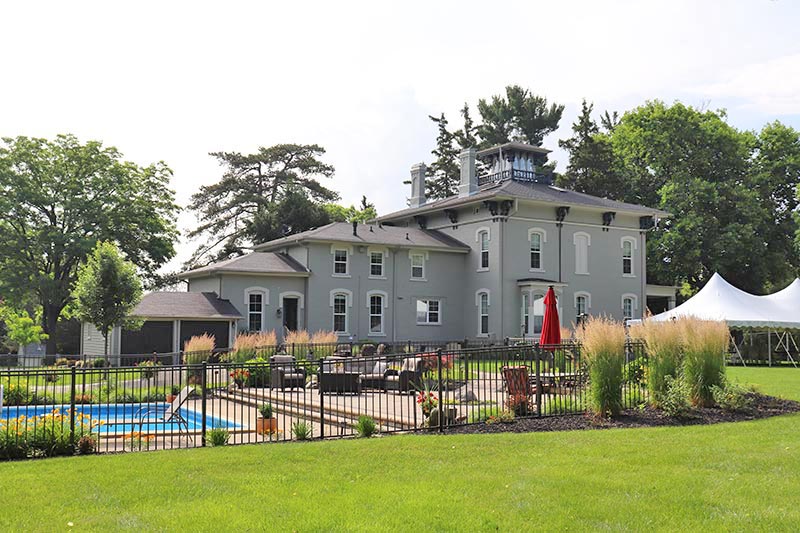 With travel disrupted around the world this summer, more and more travelers are looking for vacation destinations that are closer to home.  Marshall Michigan is a great place to consider, especially if you're looking for someplace with a beautiful change of scenery and a welcome change of pace. The town of Marshall Michigan is part of the metropolitan area of Battle Creek. It's best known for its historic 19th and 20th-century architecture, its charming character, and its relaxing ambiance. There are plenty of great places to explore and things to do when you're here, but more than anything Marshall Michigan is the perfect place to get away from it all.
When it comes to lodging, there's nowhere better than the Villa on Verona. With just 5 guest rooms and plenty of open spaces to enjoy, including our 4.5 acres of divine woods and our inviting pool, it's the perfect place to get away from it all without sacrificing any social distancing guidelines. We're committed to your health and well being this summer, which is why we'd like to offer you the chance to get away for some of that much-needed "you" time we've all been craving.  Book your room at the Villa on Verona Bed and Breakfast today!
5 Reasons to Stay at our Bed and Breakfast in Michigan
If you're looking for a relaxing vacation, we can't think of anywhere better to be than our historic Bed and Breakfast in Michigan. Our Bed and Breakfast is situated in a historic Italianate style villa that was built-in 1860. With expansive grounds surrounding the villa, and a beautiful pool and newly remodeled pool house, this truly is a retreat worth experiencing this summer. Inside the Villa, you'll find 5 stately and luxuriously appointed guest rooms, along with updated decor throughout. The elegance of our Villa is in perfect harmony with the historic charm of Marshall itself and is part of what makes this such a perfect getaway destination.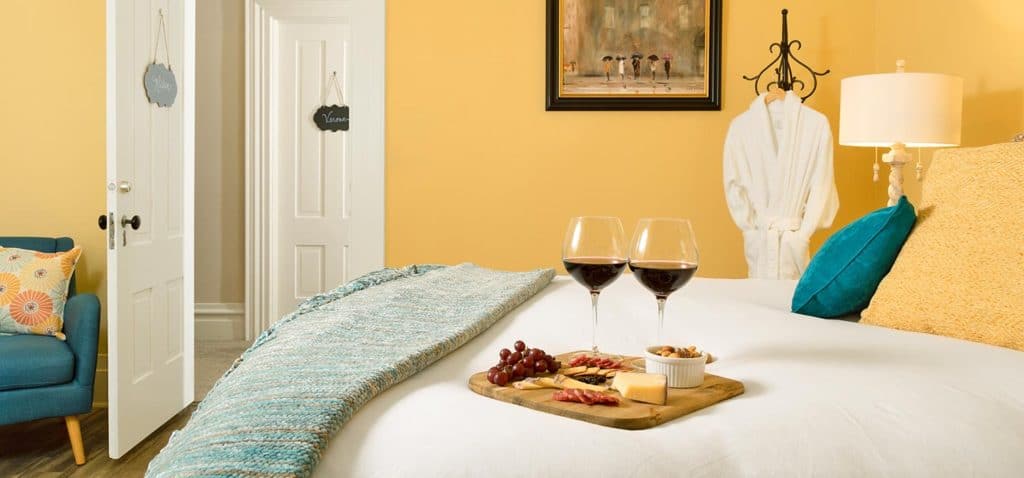 Whether Marshall, Michigan is at the top of your list for getaway destinations or not, we think our Bed and Breakfast should be!  A getaway to our Bed and Breakfast in Michigan is about more than just being in a charmingly historic town, surrounded by our beautiful estate. Every detail of your stay has been thoughtfully curated to provide you with a relaxing retreat you can return to time and time again. Here are 5 reasons to make us your getaway destination this summer:
Start your day off on the right foot, and indulge in a delicious breakfast each morning of your stay.
Take a restorative walk through our newly-created Divine Woods. Nature is sometimes the best remedy for all that ails us!
Lounge poolside, soaking up the sun and taking a dip in the cool, crisp water periodically.  Our pool house has been recently renovated.
Kick back and have some fun with our collection of lawn games!  We offer tennis, pickleball, 1/2 court basketball, corn hole, bocce ball, and croquet sets.

  

Enjoy some restorative yoga on the grounds with us. We host Yoga on the Grounds every Tues 11-12 pm or Wed 3:30 – 4:30 pm.
Enjoy a small local concert every Wednesday evening on the grounds. We've partnered with local musicians, and for just $10, you can sit back, relax, and enjoy the sounds of summer right here at the Villa.
We offer both bikes and kayaks for rent, which is a great way to stretch your legs and see a little bit of the area. The Kalamazoo River runs right through the heart of Marshall and is a great place to enjoy a relaxing paddle. We'll even drop you off and pick you up!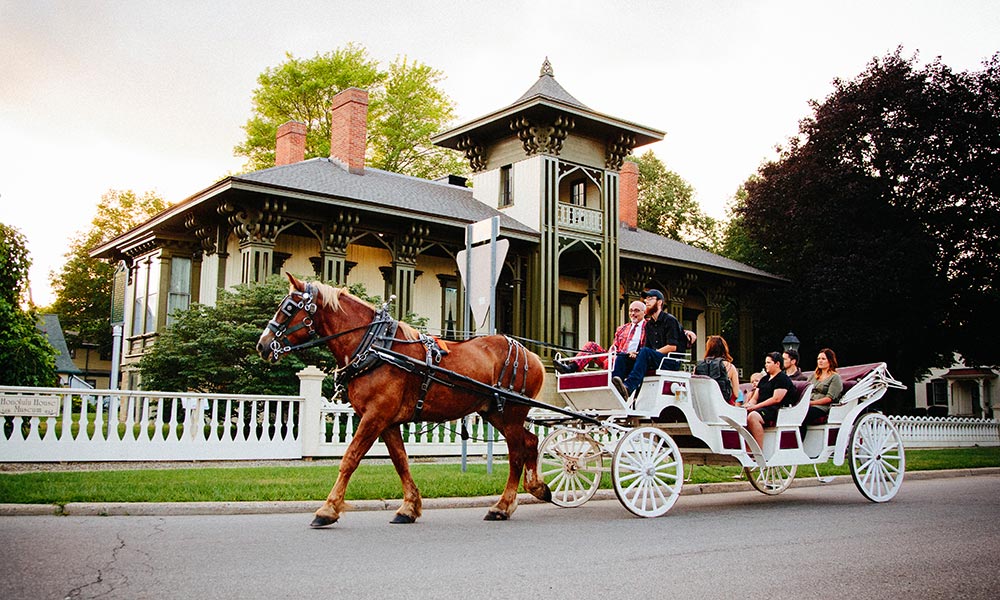 What to do in Marshall Michigan
We've tried to create an experience at the Villa on Verona that is second to none.  Once you're here, we don't think you'll find many reasons to leave our beautiful grounds.  However, if you're up for more adventure or would like to experience the historic charm of downtown Marshall Michigan, then there are certainly plenty of things to do in the area.  Marshall itself is a relatively quiet town, offering a much slower pace of life than is typical these days.  It's one of the many reasons our guests choose to stay with us, above and beyond, of course, our incredible hospitality and accommodations.
We recently wrote a blog about all of the great things to do in Marshall Michigan, which of course includes things like walking through the historic downtown, cooling off with a cool pint of beer at Dark Horse Brewing, enjoying the Marshall Riverwalk, and so much more.  Whether it's admiring the historic architecture, taking some much-needed you time, or spending time focusing on things you've been too busy for (like romance!), it won't take you long to realize just how special the town of Marshall, Michigan is.  Book your room at the Villa on Verona today!